Travelers - You'll Love EZ Backdrops!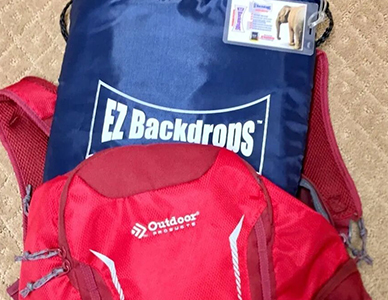 EZ Pack
No Storage + No Shipping No Lost Display Banner
Never missing – Packs in your backpack
Lightweight – Weighs less than 5 pounds
No frame – Bungees right over booth drapes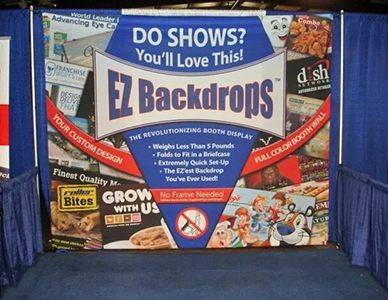 EZ Install
Set up the banner in minutes with included bungee kit
Wrinkle resistant, certified fire retardant fabric
Weighs less than 5 pounds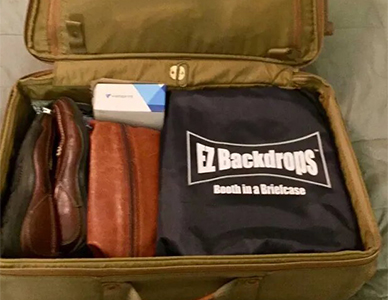 EZ Travel
Imagine – No more storage, shipping, drayage or lumper charges
Highly portable - Fits in your carry-on bag
Free tote with each EZ Backdrops
Only $795 + $25 Shipping
Continental USA Ground Shipping
Our Trade Show Backdrop Display Features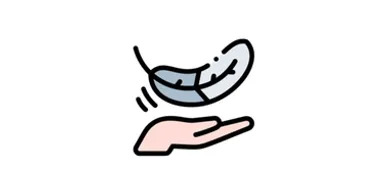 We make trade show backdrop displays that are lightweight and easy to transport.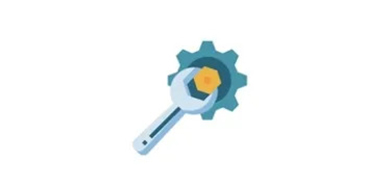 With an easy-to-set-up custom backdrop, your trade show booth will stand out.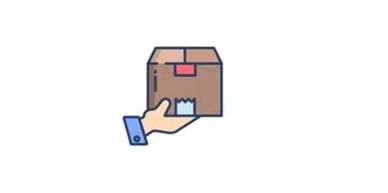 Our trade show backdrops are portable, making them easy to store and carry.
Boost the success of your trade show with a custom backdrop display!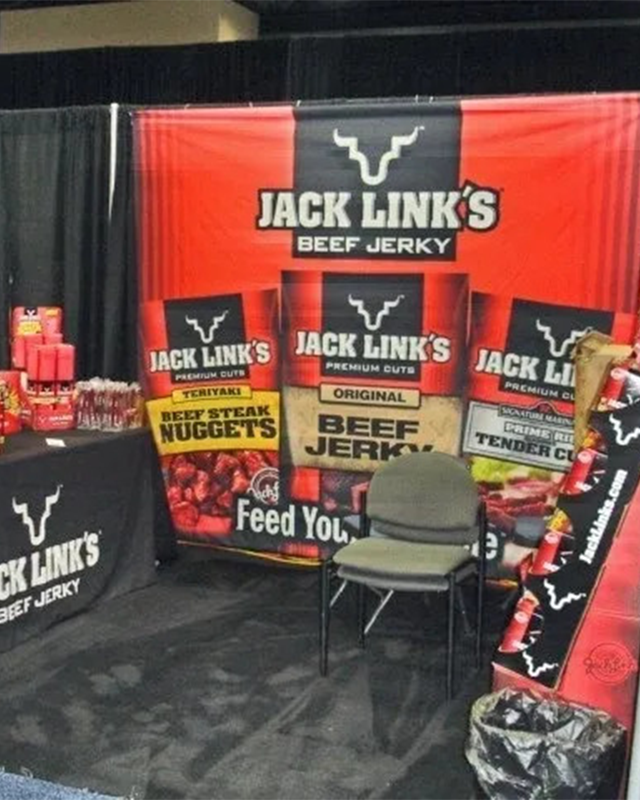 Get Custom Trade Show Booth Backdrop Displays
EZ Trade Show Backdrops… Sets Up in Minutes, Not Hours!
This is the ORIGINAL EZ Backdrops trade show display, designed and engineered to be truly "EZ"! There is no need to purchase a traditional, bulky display booth. EZ Backdrops is designed to use the expo event pre-installed pipe and drape as the supporting framework. Now you can skip having to arrive hours or even days ahead to set up, saving you time and money! EZB maximizes your marketing and travel budgets as it can pay for itself in storage, shipping, and labor savings at your first show!
You've already paid to "rent" the pipe and drape as part of your booth fees, so why buy a display frame? While your competition is worried about expensive storage, shipping, installation and dismantling, you'll be ready to engage prospects within minutes after you arrive. Use the bungee cords included with your EZ Backdrops to simply attach the EZB directly over the existing booth drapes. This will create an eye-catching "mat & frame" visual effect.
EZ Backdrops trade show display takes up ZERO (0%) of your valuable booth square footage, unlike traditional booth displays that can take up to THIRTY (30%) of the space in your booth. Space is priced at a premium, so use it all wisely! EZ Backdrops is your best choice for a truly portable trade show display!  
Your message will be permanently heat infused into our premier lightweight, certified fire retardant fabric. Our interactive process allows you, the customer, to craft your exclusive full color EZ Backdrops booth billboard. Since the EZB is machine washable, and wrinkle resistant, it will continue to provide crisp, sharp images show after show.
Once the show is over, simply un-bungee, fold it up and put it back into your backpack or suitcase and you're on your way home!
At only $795, you'll have an ultra-light professional trade show backdrop booth display that creates significant savings for your marketing & travel budgets. 
The total overall savings are "real dollars".
It really is that EZ… an all-around Trade Show "No-Brainer" – that's why our saying is:
Last To The Show – First To Go!
It's That EZ!
EZ Runners – Compliment your EZ Backdrops trade show booth with an EZ Runners tabletop display! Transforms any tabletop configuration to create a cohesive professional booth for only $99. 
EZ Backdrops 1 Minute Setup Video
There is Only One EZ Backdrops!