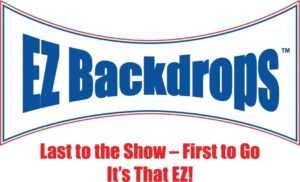 We are eager to explain and help you make your trade shows easier
Manufacturer of premier custom trade show booth backdrops. Our backdrop banners are lightweight, and setup & teardown in minutes!
2342 Danbury Ln, Gainesville, Georgia 30507,United States
Click to see UPS shipping times.
There Is Only One EZ Backdrops!